PASCO PASPort Soil Moisture Sensor (PS-2163)
DLPS-2163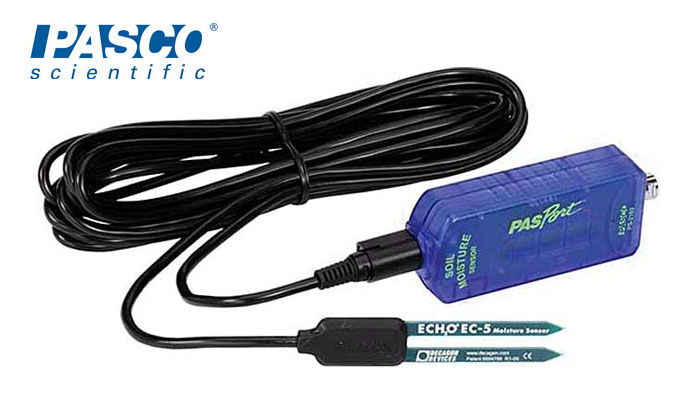 PASCO Products from this website are only available for sale in Australia.
If you are an Australian customer and would like pricing information, please contact us at sales@wiltronics.com.au or call (03) 5334 2513
Description
The Soil Moisture Sensor probe measures the volumetric water content of soil and reports it in percent. It is suitable for conducting experiments in environmental science, agricultural science, soil science, horticulture, botany, and biology.
NOTE: PASCO sensors require one of the PASPort interfaces in order to use them.
Features
Evaluate optimum soil moisture contents for various species of plants
Measure the loss of soil moisture over time due to evaporation and plant uptake
Measures water content of soil as a percentage
Monitor soil moisture content to control irrigation in greenhouses
Specifications
Sensor Range
0 to 45% volumetric water content in soil
Operating Temperature
-40 to 60°C
Default Sample Rate
10 samples per second
Included
1 x PASPort Soil Moisture Sensor
1 x Soil Moisture Probe Cable Assembly
Resources
You Might Also Like
Note : Pasco equipment cannot be shipped out side Australia. Contact for your region distributor: https://www.pasco.com or toll free phone: +1-800-772-8700
All prices are in Australian Dollars and include GST. GST will be removed from your order if you are ordering from outside Australia.
Products may differ from pictured.
All trademarks and trade names are the properties of their respective owners. Wiltronics disclaims any proprietary interest in trademarks and trade names other than its own.
PASCO PASPort Soil Moisture Sensor (PS-2163)
DLPS-2163
$
629.50