Potentiometers & Knobs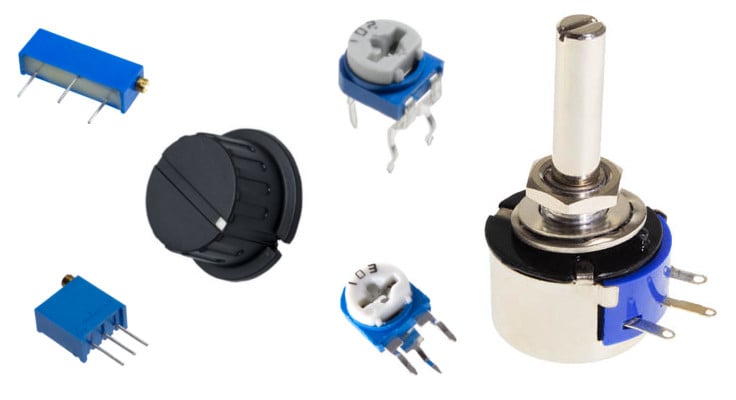 A range of Potentiometers & Knobs for a variety of applications. These include both single turn and multiturn pots in various resistances. You can also select from vertical and horizontal mount trimpots.
Also available are knobs in three different styles, with two in a selection of sizes.