Reducing the Bushfire Risk in Australia
January 28, 2022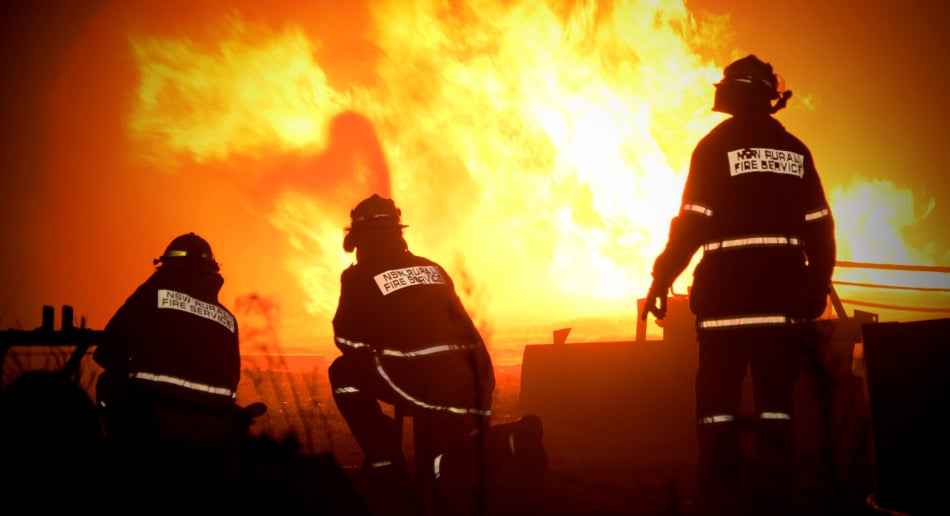 Every year, especially during the summer, the country experiences bushfires, often severe, sometimes catastrophic.
The timing and intensity of Australian bushfires in recent years has been unprecedented, 2020 alone affecting more than 46 million hectares of land, private holdings, farms, forests, parks, homes and businesses across the country – especially in New South Wales and Victoria.
Many areas of Australia were impacted by another severe bushfires season in the 2020 – 2021 season. This was followed by torrential rains and flooding resulting in massive regrowth. This ongoing cycle inevitably leads to extreme fire risk going forward, again and again.
To lessen the risk of a fire occurring and minimize the spread of bushfires, some of the things that can be done to prepare, before each bushfire season kicks in, are as follows.
Is Prescribed Burning the Answer to Reducing Forest Fuel Loads?
Fine fuels are the combustible biomass that can be found on the forest floor and this includes everything from grasses, leaf matter and pine duff to small twigs and branches.
For prescribed burning (fuel reduction burning, cold burns), the moisture levels contained in this biomass are a critical indicator of whether or not the forest will be able to be ignited and indeed sustain a prescribed burn.
Conversely, the moisture content of the biomass along with temperature, wind speed and wind direction, on the day, are all key indicators of whether it is safe to undertake a prescribed burn or not.
When yes, a small window of opportunity for safe prescribed burning becomes available.
Keeping in mind that raw materials for any potential bushfire are the presence of all fuels, including:
grass
leaves
twigs
logs and stumps
dead bushes and trees
live bushes and trees
The volume of this fuel is referred to as the fuel-load, this is also a critical factor in the potential intensity of bushfire and poses a significant risk.
Prescribed burning is one of the only practical fuel reduction treatments. It is used for reducing ground and low level combustible materials and the risk of high intensity summer bushfires. Prescribed burning minimises the fuel-load and as a result the potential risks and hazards, saving forest assets, property destruction and damage. Also protecting the urban interface, potentially saving homes, businesses and of course, saving wildlife, and the most important thing, potentially saving lives.
Fire is not all bad, cold burns, the type of burn achieved during the window of opportunity by prescribed burning, helps enormously in maintaining biodiversity, including wildlife, in all areas of Australia, particularly in strategic areas of Australia's parks and reserves.
Here are some of the basic principles of fuel reduction:
Lessening fuels loads,
Reducing surface litter, the biomass fuels,
Thinning out for low level aerial fuels—Dead trees & limbs, live foliage and branches; fuels that are not in contact with the ground.
When forest managers assess the bushfire risk, they take into account the location, vehicle access, the fuel load, including the amount of surface litter and low level aerial fuels in the area.
What are the Prescribed Burn Fire Project Challenges?
Some of the crucial things you need to know and/or consider to minimise the risk of a summer bushfire:
The window of opportunity for safe burning,
Lighting any fire, particularly in a forest or urban interface, poses a significant risk
In some instances, prescribed burns can get out of control and turn into bushfires,
In the Australian bush, if the Prescribed Fire Project acreage burned in defined critical areas is not maximized, the summer bushfire risk can be significantly increased.
What is Forest Fuel Moisture Content?
Also known as FMC, the Fuel Moisture Content is a vital fuel property for assessing bushfire hazard, as it influences fuel flammability and fire behaviour. Therefore, forest fuel moisture plays a significant role in bushfire, fire behaviour.
FMC is a substantial issue for fire controllers and fire managers, and even private plantation and property owners. It impacts on the probability of ignition, the forward rate of spread, rate of combustion, fire intensity, and the prevalence of forwarding spotting. The higher the FMC the greater the benefits, it has:
A cooling effect on the fire,
Reduces radiative heat transfer,
Absorbs heat through latent moisture vaporisation,
Heat yield decreases,
Ignition becomes more difficult.
What are the Bushfire - Key Factors for Knowledge & Control?
Wind speed & direction,
Prevailing & forecast weather conditions,
The moisture content of forest fine fuels & duff, the overall fuel load.
These key factors combined provide Fire Managers with critical knowledge & control when lighting Prescribed Burns, when assessing Bushfire potential, and whilst Fighting Bushfires.
Wiltronics ME2000A "Fine Fuel Moisture Meter"
When it comes to predicting fire behaviour, calculating the moisture content of the fine fuels on the forest floor is not only essential, but one of the most critical factors. The drier the fuels are, the faster a fire will spread, fire line intensity and fuel consumption are likely to increase.
At Wiltronics, in Ballarat Victoria, we offer a better way of Measuring Fine Fuel Moisture content with a cost-effective tool. A tool that helps to maximise the window of opportunity for prescribed burning. This in turn contributes to reducing the risk and/or the intensity of Bushfires. Our very own Fine Fuel Moisture Meter is a perfect companion for fire managers and controllers. It contributes to making their job at a proposed prescribed burn site, a potential bushfire site or ahead of the fire front on a live bushfire/wildfire, a lot easier. This tool can measure fine fuel moisture content quickly and accurately.
The Wiltronics Fine Fuel Moisture Meter ME2000A is specifically designed to be used in the field by officers involved in prescribed burns. In addition at bushfires/wildfires it can provides valuable moisture measurements to assist Fire Managers in determining the burn rate, likely intensity and rate of spread of a fire, when used ahead of the fire line. This can assist with the deployment of resources, both personal and physical.
Do we need a forest fuel moisture measurement device?
The Wiltronics Fine Fuel Moisture Meter is essential in helping fire managers determine the percentage of moisture content of fine fuels. The meter's output readings are express as a percentage of oven dried weight (% of ODW). This is the same output as the traditional laboratory oven drying process provides.
The use of this tool and the information it provides, in real time, helps fire managers establish the rate at which fires will spread and how likely spot fires will develop.
This vital FFMC information, along with current wind speed, direction and forecast weather conditions, all need to be taken into account when planning a prescribed burn or fighting live bushfires/wildfires.
The Fine Fuel Moisture Meter has been tested and approved by the 'Centre for Forest Tree Technology'. It has been used and proven by fire agencies Australia wide.
What make the Wiltronics Moisture Meter so special?
A cost-effective tool that helps in the effort to maximise the window of opportunity for conducting prescribed burns, reducing the risk or the intensity of bushfires,
Quickly, in the field, accurately and reliably provides moisture content readings of forest biomass, surface fine fuels,
It is the only device designed for the Australian fuel types,
It's technology has been proven, it has been used across Australia for many years,
Wiltronics has sold 1000+ devices to users all over Australia.
What Service & Maintenance does a moisture meter require?
The most important thing in the field is to keep the surface of the test cell top face clean and residue free. This is easy using approved products that don't leave a contaminating residue. The approved test cell cleaners are 99.98% Isopropyl Alcohol and pure 100% Acetone. The most convenient product to use is 99.98% Isopropyl Alcohol Wipes. All other products leave a contaminating reside. Particularly nail polish remover (liquid or wipes) and 70% isopropyl (liquid or wipes), etc.
Wiltronics can supply 99.98% Isopropyl Alcohol wipes in packs of 50 as a consumable.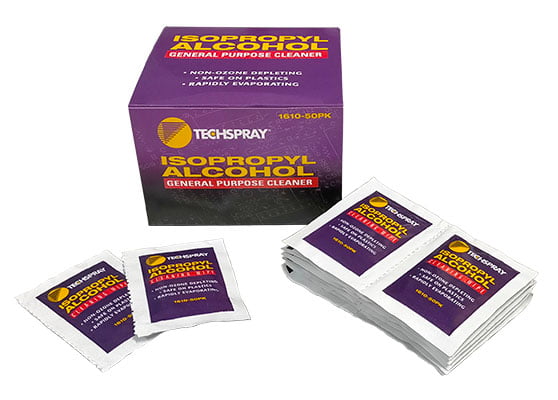 ME2011 Isopropyl Alcohol (IPA) Wipes – 99.8% 1610-50PK
The moisture meter is a very robust instrument. However, if needed, Wiltronics can provide full on-demand factory based servicing.
Wiltronics also recommends that all moisture meters should undertake an annual scheduled maintenance and recalibration. This service is provided from its Ballarat factory.
What Accessories, Spare Parts and Consumables are available for a Wiltronics ME2000A moisture meter?
The Fine Fuel Moisture Meter comes with accessories that are essential, especially when you're out on-site. Replacement accessories, spare parts and consumables are all available for purchase, check them out below.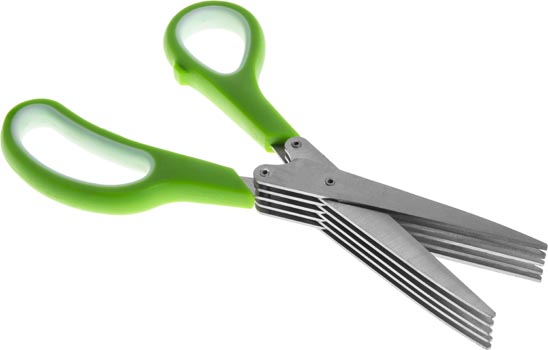 ME2013 ME2000 Fine Fuel Scissors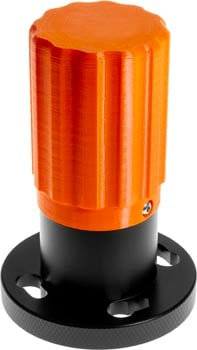 ME2018 ME2000 Hand Compression Tool
What methods are available for Assessing & Measuring Fine Fuel Moisture Content?
Fine fuel Moisture determination methods include:
Collection of samples, short preparation, then electronically measure of the moisture content using a Wiltronics FFMM instrument. – done on the spot, in the field or in the lab – fast and accurate.
Collection of samples and Oven Drying – resource intense, slow, and time-consuming.
Computer Prediction – these are regionally based and are generally unable to account for localised conditions.
Pre-distribution, collection, and weighing of Fuel Moisture Sticks – resource intense, slow, and time-consuming, all-up costs can be significant.
Wiltronics ME2000A (add Link) Fine Fuel Moisture Meter advantages:
Fully portable, for use in the field or in the lab,
Easy to use,
Fast-result within minutes,
Accurate,
Designed for Australian Fuel types
Designed and manufactured in Australia and
Designed for Australian conditions
© Wiltronics Research Pty Ltd 2022