Edison Robot V2.0 STEM Kit 3
RO-EDISON-KIT3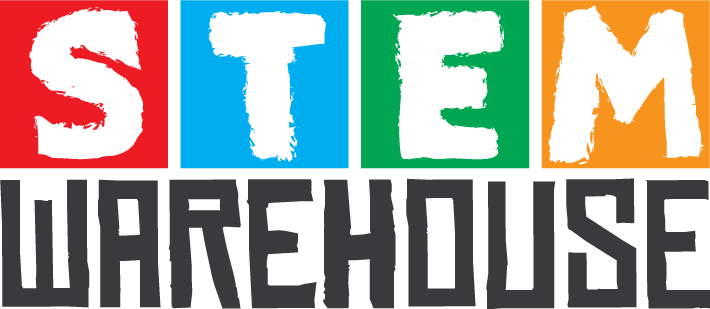 A division of Wiltronics
Description
Unleash your creativity with the Edison Robot V2.0 STEM Kit 3. This Edison Robot is super easy-to-use and an ideal educational tool. It is even compatible with LEGO® bricks! Use our imagination to create some amazing builds. A perfect kit for someone starting out with the Edison Robot.
LEGO® is a trademark of the LEGO Group. It does not sponsor, authorize or endorse this website or the Edison Robot or accessories.
Features
Note: Alkaline batteries (AAA) are recommended for use with the Edison Robot.
Included
2 x Edison V2.0 Robot - Compatible with LEGO® Bricks
Edison is a robot capable of many different functions, which are accessible by driving him over barcodes. You can download and print these barcodes for free, along with other free downloadable resources including line mats, lesson plans, programming software, and Edbooks containing new barcodes and functions. Use these barcodes to turn Edison into a line tracker, remote control vehicle, sumo wrestler and more!
1 x Edison Robot EdCreate Constructors Kit
The EdCreate Edison robot creator's kit is a 5-in-1 expansion pack construction system. Designed to work with the Edison robot, EdCreate enriches students' STEM education experience through interactive engineering and programming projects. The EdCreate Edison robot creator's kit is a construction system consisting of 115 interlocking building blocks, pegs, gears, and other parts. The individual EdCreate pieces are designed with studs and holes which are compatible with Edison robots. One EdCreate kit can be used to create five different EdBuilds and a range of other engineering and design challenges. The kit can also be expanded using compatible LEGO® bricks.
1 x Edison Robot Merit Badge (Iron-on)
Show off your achievements gained working with the Edison Robot with these awesome irons or sew on achievement patches. Designed with Longevity in mind, these 70mm diameter patches are perfect as rewards in the class room.
Resources
You Might Also Like
Made an Edison project you're proud of? Post a photo or video to our Meet Edison Facebook Page to share your project with other Edison creators! Or just like the page to join the Edison community.
All prices are in Australian Dollars and include GST. GST will be removed from your order if you are ordering from outside Australia.
Products may differ from pictured.
All trademarks and trade names are the properties of their respective owners. Wiltronics disclaims any proprietary interest in trademarks and trade names other than its own.
Edison Robot V2.0 STEM Kit 3
RO-EDISON-KIT3
$
135.95