'Adventures in Arduino' Uno Starter Kit
ARD2-1000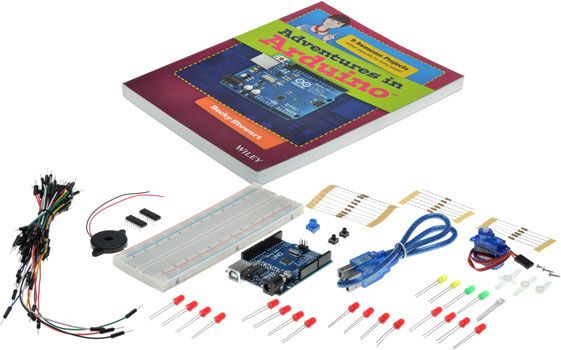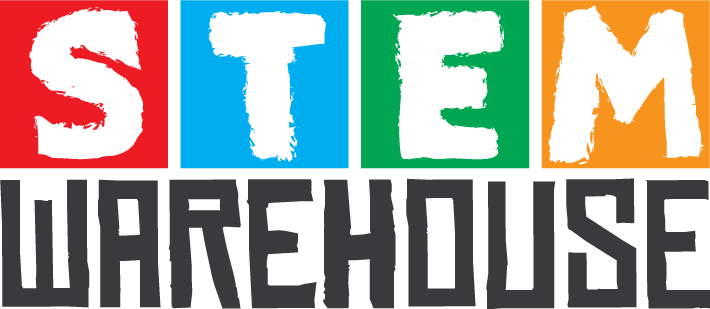 A division of Wiltronics
Description
This bundle contains everything you need to learn about Arduino. It features an ARD2 Arduino-compatible Uno board, plus an array of parts and components so you can get experimenting right away. It also includes the book 'Adventures in Arduino', written specifically for 11-to 15-year olds who want to learn about Arduino, but don't know where to begin.
Included
1 x ARD2-0066 ARD2 Arduino-Compatible Uno Development Board
The Arduino Uno is a microcontroller board based on the ATmega328. It has 14 digital input/output pins (of which 6 can be used as PWM outputs), 6 analog inputs, a 16 MHz ceramic resonator, a USB connection, a power jack, an ICSP header, and a reset button.
1 x PU4610 Adventures in Arduino (Stewart)
Starting with the most basic concepts, this book coaches you through nine great projects that gradually build your skills as you experiment with electronics. The easy-to-follow design and clear, plain-English instructions make this book the ideal guide for the absolute beginner, geared toward those with no computing experience. Each chapter includes a video illuminating the material, giving you plenty of support on your journey to electronics programming.
1 x MA3020 Pack of 65 Breadboard Wires - Male to Male
This pack of 65 wires is perfect for any bread boarding application. Coming in 4 sizes, and 8 different colours, you will be spoiled for choice when it comes to designing your next circuit.
1 x MA4005 640 Hole Breadboard Block
This 640-hole solderless breadboard is a great solution for prototyping electronics. As it doesn't require solder it can be reused many times for many different projects, allowing for experimenting with circuit design.
1 x HA9740 SG90 180 Deg. Micro Servo 9gm
This TowerPro micro servo is tiny and lightweight with high output power. It can rotate approximately 180 degrees (90 degrees in either direction) and works just like a standard servo, but smaller.
16 x RS1405 220R CR25 Carb Resistor
2 x X-LED-5MM/Y 5mm LED Yellow Diffused
16 x X-LED-5MM/R 5mm LED Red Diffused
2 x X-LED-5MM/G 5mm LED Green Diffused
2 x X-74HC595 74HC595N Highspeed CMOS I.C.
1 x SP1202 Piezo Transducer 3.5KHz
1 x PT8550 Square Trimpot 10K with Knob
1 x X-LED-RGBCA LED RGB Clear Common Anode
5 x RS1965 10M CR25 Carb Resistor
2 x SW0520 Tactile Switch SPST 6mm sq. 2mm Button
You Might Also Like
All prices are in Australian Dollars and include GST. GST will be removed from your order if you are ordering from outside Australia.
Products may differ from pictured.
All trademarks and trade names are the properties of their respective owners. Wiltronics disclaims any proprietary interest in trademarks and trade names other than its own.
'Adventures in Arduino' Uno Starter Kit
ARD2-1000
$
79.95