Beakers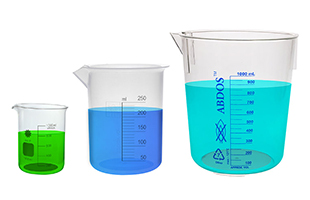 A wide range of science beakers in various sizes and materials, perfect for any lab. The Wiltronics range comes in either glass (GG17 Borosilicate) or Plastic (Polypropylene and TPX™ – Polymethylpentene).
Borosilicate glass has a very low coefficient of thermal expansion, thus it is resistant to thermal shock. TPX™, on the other hand, is a transparent glass-like plastic with excellent optical clarity. For a cost effective option try our range of Polypropylene beakers. Polypropylene is slightly opaque.
These beakers are low form, graduated with spouts and are fully autoclavable.
TPX is the registered trademark of Mitsui & Company Limited