The Advantages of a Headset You Don't Know About
November 15, 2021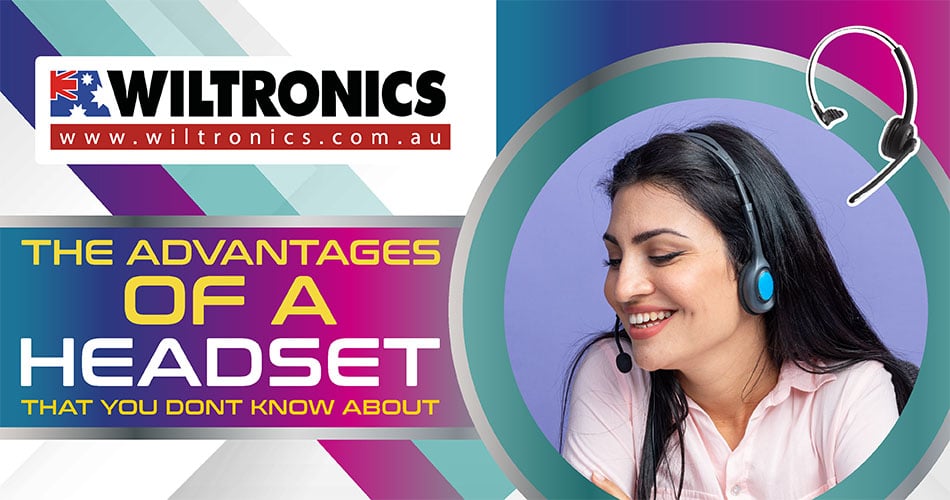 With the advantages of a headset, they have become commonplace in the modern world. An essential for many professionals.
Those who work from home, including students learning online, also benefit a lot from this device. For one, they are able to engage in their virtual world completely, hearing every detail. Even better with a noise-cancelling feature!
Understanding the basics of headsets can introduce you to their most advantageous advantages. So read on, explore and reap all the perks that they have to offer!
The Basics: Why Get a Headset?
A computer with a solid HD web camera is a must in the workplace, online teaching and classes, and for everyday communication use. But so are great headsets.
Headsets are a set of headphones equipped with a microphone. They are designed to be more comfortable than a standard pair of earbuds or similar.
Ideal for a wide range of applications, a headset is an excellent choice for voice over IP communications. Even better, it frees up both your hands to use a computer.
And with a wireless version, it gives you extra freedom to move around during calls. This makes headsets ideal for online meetings and classes, hosting and attending webinars, or even playing online games.
Studies have also shown that using a headset instead of a phone can help improve productivity by up to 43%, as per Headsets. Most importantly, they provide a better listening experience than with earphones or speakers.
Mind you these are only a couple of the benefits that this handy device provides. Yet they are already tempting enough to get interest of consumers.
The Components: What's Inside a Headset?
A headset is only good as its parts. So, how do headsets work?
When investing in a headset, you will want to pick a high-quality model. Apart from the features, the price tag is also an indicator to determine the excellence of a product.
But it can extremely helpful if you know how headsets are made, too. Knowing their components as well as how they work is a good starting point.
Drivers
Also referred to as diaphragms, this is deemed the most crucial part of headset speakers. The driver forms the mechanism from which the sound comes.
It consists of a magnet, a diaphragm, and voice coils. You can think of this component as a tiny loudspeaker.
It works by converting an electrical signal into sound, inside the headset. The bigger the unit the headset has, the larger its speaker.
This also results in a more powerful output, yet that doesn't translate to better output. Instead, the quality of the driver depends on the thickness of its diaphragm.
The thinner the diaphragm is, the better the output it will provide.
Cable
We usually think that cables, given their length, somehow limits our movement. But what we do not know is how the cable plays an important role in a headset.
A cable connects the speakers of a headset to its jack. It forms a bridge to transfer an electrical signal from smartphones or any device to the headset's speakers.
But the drawback here is that it is prone to twisting due to its length and flexibility. In such cases, the inner cable wires tend to fray and weaken, resulting in poor or no sound.
Other than that, the wires ensure great sound quality and deliver full resolution.
Jack
A jack is a small hard piece that you see at the end of the cable. It completes the electrical circuit of the device by plugging it in.
While it is relatively sturdy, the part where the cable meets the jack is sensitive. If you twist it, it can fray the wires, resulting in a lack of sound in the speaker.
Headband and cushions
The materials of both headbands and cushions play a crucial role in the level of comfort.
The materials for headbands vary from pure foam, leather, velour, and pleather. The arc structure of the headband, which sits atop your head, should have visible padding.
But making sure that it has padding won't be enough. You will also have to ensure that the headband is adjustable.
As for the cushions, they provide comfort by forming a buffer between the speaker and the ears. This protects your ears from direct contact with hard speakers.
Even if a headset does not have noise-cancelling features, the thickness of the cushions can help block out outside noises.
Speakers
Without speakers, headsets won't be able to receive and convert electrical energy into sound. Available in various types, the noise-cancelling feature is favoured by many.
Basically, what it does is allow the user to listen clearly by blocking out background noises. This feature is important if you wish your caller to hear your voice clearly and have a more accurate conversation.
Plus, if you want to shield your ears from explosive or high-frequency sounds.
Microphones
Headsets, in contrast to headphones, have built-in microphones. Meaning, a user can use a headset both for listening and speaking.
There is also no need to buy a separate microphone. Talking about microphones, they come in two types: omnidirectional and unidirectional.
The omnidirectional mic picks up noise from all directions. A unidirectional mic, on the other hand, picks up sound from one direction only.
If you do not want any external noise in your online meetings or classes, unidirectional microphones are your best bet!
The Top Advantages of a Headset
Headsets have been around for a long time. They have been linking the physical gap between advanced communication technology and our mouths and ears.
Listed below are some of the advantages of a headset, which can change the way you work, listen, and communicate—in a better way.
1. Freedom and productivity
Headsets free your hands, allowing you to multi-task while on a call. This could be taking notes, opening drawers to find files or doing a myriad of other things.
With a wireless headset, you have the extra freedom to move around. This means you can answer and end calls while away from your desk.
As a result, the physical freedom that headsets provide can help and potentially increase your productivity.
2. Sound quality
Wearing a headset enables the microphone to stay in the same position as you move your head and speak. This helps your voice stays consistent, while the headset optimises sound quality for both ends of the conversation.
Modern models provide high-quality speakers and some have noise-cancelling technology that blocks background sounds. This basically filters out noise, making it possible for your caller to hear only you, even in noisy environments.
Note: The noise-cancelling technology varies between different brands.
3. Ergonomics and health
Holding a phone to your face while you take notes or type during a meeting is inefficient, in most cases. This also leads to poor posture, which causes many people to suffer from neck and back discomfort over time.
But headset users have 36% less muscle tension in their necks, shoulders and upper backs, according to a study looking at the physical benefits of headsets. This is compared to regular phone or handset users when performing common office tasks. Hence why many medical experts recommend using headsets.
Shop Our Available Headsets Here!
Whether you are working from home, gaming, or in need of a high-quality headset for any reason, we have a product to suit your needs! Our range includes both wireless, Bluetooth, and wired options.
Simple plug and play options are available to quickly set up with your PC.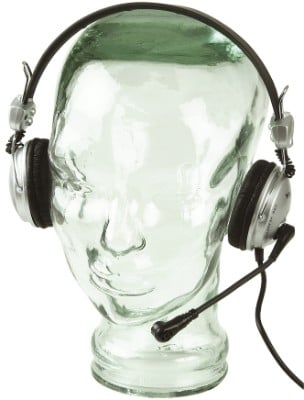 USB Stereo Headset with Microphone
Product code: JAA2032
This USB Stereo Headset with Microphone is ideal for gaming and VoIP communication. A true plug-and-play headset!
It features excellent, high-quality sound output across all music styles. It also provides outstanding performance, clarity, and comfort.
The 38mm drivers ensure solid bass while maintaining a balanced response all the way up to 20kHz. Featuring a fully adjustable sensitive electret microphone fitted in a flexible gooseneck.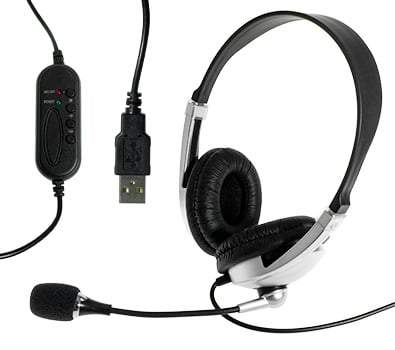 PC Headset with Microphone and In-Line Volume Control
Product code: HD1016
This PC headset has a slim stereo design and features in-line volume control. The volume control, located slightly over 40cm down the cable, includes speaker mute and mic mute functions.
The high-quality 2-metre cable terminates in a USB 2.0 plug. Great multimedia headset for a variety of uses, from a home office setup to a low-cost gaming headset.
Rechargeable Bluetooth Headset with Mic –
No longer available
Product code: JAA2080
This lightweight Bluetooth headset can be connected with two Bluetooth devices simultaneously. It is compatible with all Bluetooth smartphones.
Just connect to your Bluetooth-enabled PC or console for hands-free chatting on Zoom, Skype, Google Meeting, and more.
Plus, it has a noise-cancelling feature, blocking background noise for crystal clear conversations. The built-in Li-Po battery charges from a USB port (USB cable included).
Wireless Microphone Headset Kit –
No longer available
Product code: JAM4051
This headset kit provides you with high-quality audio reproduction without any messy wiring. The receiver is equipped with a 3.5 mm AUX connection for a Hi-Fi or PA system, with multiple adaptors for maximum compatibility.
The headset itself also has no external pack; everything is within the headset itself. Fully rechargeable and can last up to 4-8 hours of talk time from a 2-3 hour charge.
You can easily detach the microphone from the header bracket if you prefer to hold it. Easy to use and simple to set up for a variety of applications.
In the end, it comes down to the intended use and personal preference. Whichever you choose, you will find a fine selection at Wiltronics!
© Wiltronics Research Pty Ltd 2021