Perma-Proto RPi B+ Breadboard PCB Kit
RPi5220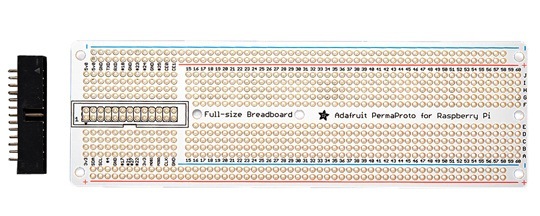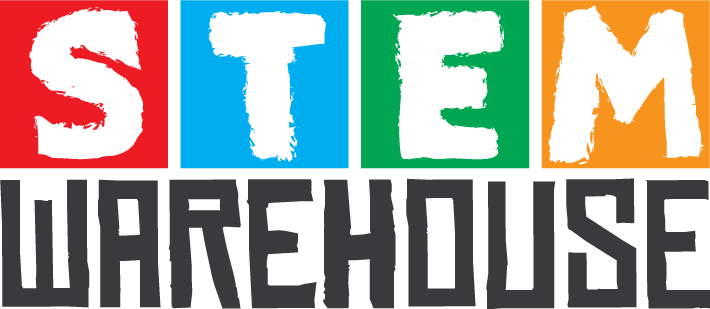 A division of Wiltronics
Description
The Adafruit Perma-Proto Breadboard breaks out the 26 pin header straight onto a 16 x 5.5 cm Proto Board. Featuring 1.2mm through plated holes, the bread board is arranged to make prototyping for the Raspberry Pi B+ as easy as possible.
The labelled breakouts and range of rail types, from the long side by side power rails, to 4 and 5 hole pads, any sort of prototyping is a breeze.
The kit comes with the breadboard and a 13x2 header which will need to be soldered onto the proto board.
Note: This is not a bread board, it is a proto board with connections set up similar to a bread board, but it is designed to have components soldered into it, during the later stages of prototyping.
Features
Doesn't require any programming libraries in order to function.
Plug and play connection with any Raspberry Pi computer
Breaks out the first 26 pins available on the Raspberry Pi B+ Header.
Contains 4 power lines which run the length of the board
13 rows of 4 hole pads breaking out the GPIO cable
44 rows of double 5 hole rows.
Specifications
Drill Hole Diameter (mm)
1.2
Dimensions
You Might Also Like
All prices are in Australian Dollars and include GST. GST will be removed from your order if you are ordering from outside Australia.
Products may differ from pictured.
All trademarks and trade names are the properties of their respective owners. Wiltronics disclaims any proprietary interest in trademarks and trade names other than its own.
Perma-Proto RPi B+ Breadboard PCB Kit
RPi5220
$
11.00