Recording Timers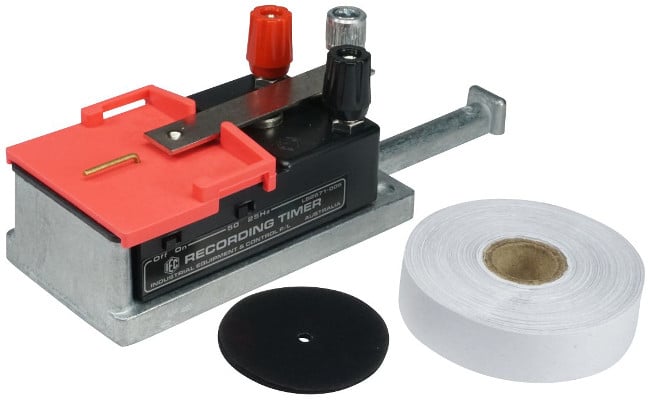 Recording Timers are cost-effective timers where every lab should have one. These are very precise in gathering position and time data from which the speed and acceleration of moving objects can be calculated.
We offer the highest quality of IEC recording timers AC, 2-speed recording timer DC and multi-timer. All products include carbon disks and paper rolls.
Check out our comprehensive range to cover all your needs.