Bicycle Tail Light Flasher Kit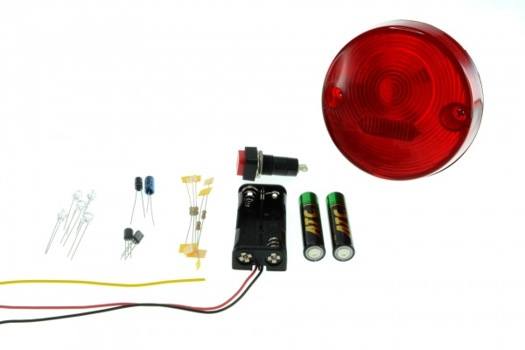 The unit has been designed so as to meet the requirements of the various state laws. It couples a continuous light with flashing lights, and is visable across a full 180° with maximum intensity to the rear, visible from the rear for up to 500m in most conditions.
Comes complete with PCB, batteries and a comprehensive instructional / educational manual.