Understanding the Different Types of Phone Chargers: Which Cable Do You Need?
February 9, 2022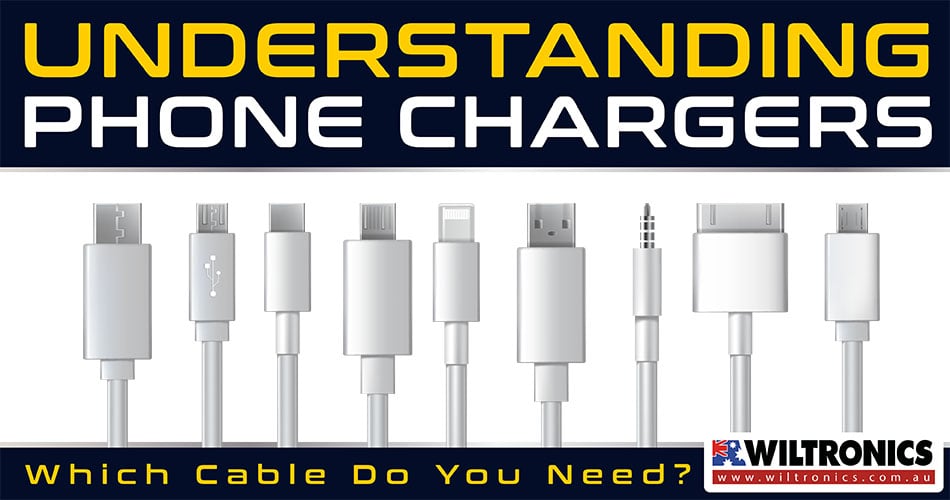 ---
With the innovation of smartphones, consumers are paying more attention to phone chargers.
---
Mobile phones have become an indispensable part of our lives, revolutionising the way we communicate and interact with the world around us. They are sleek, equipped with powerful processors and versatile features, and seamlessly integrate into our daily routines.
While Phones themselves have evolved significantly, the quest for longer battery life remains a persistent challenge.
Mobile phone chargers ensure our devices are always ready for use, offering convenience and minimising our ecological footprint.
But what if your phone is not compatible with other chargers?
Here, we look at the various chargers & cables you might need.
Common Types of Phone Chargers (Cables)
There are several different types of USB cables, and not all work with every device. That is why it is important to know which ones will work on your mobile.
1. Micro-USB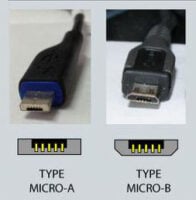 The most commonly used connector for smartphones. (Android phones, in most cases.)
Micro-USB cable is shaped with a rounded top and a flat bottom, and is smaller than the regular Type-A USB connector.
It provides transfer rates at around 480 megabits per second.
There are two types of micro-USB: micro-A and micro-B. The majority of smartphones use micro-B.
Micro-USB ports are also often found on certain accessories like Bluetooth speakers.
What mobiles use micro-USB cables?
Listed below are the Samsung Galaxy phone series that is compatible with this cable:
Galaxy S5, S6, S6 edge, S7, and S7 edge
Note5 and Note6
Galaxy A6
Galaxy J3 and J7
Most older Galaxy tablet models also make use of the micro-USB cable. The same goes for other Android phone units, including Sony and Huawei.
2. USB-C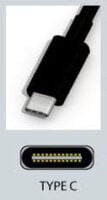 In recent times USB-C, (Universal Serial Bus Type-C) has rapidly emerged as the new standard for connectivity and charging
This compact and versatile connector has revolutionized the way we connect and power our devices, offering faster data transfer speeds and improved charging capabilities.
With its reversible design and ability to handle various functions like data transfer, video output, and power delivery, USB-C has become increasingly prevalent in smartphones, laptops, tablets, and other gadgets.
Its widespread adoption signifies a significant shift towards a more streamlined and efficient ecosystem of devices that can easily interconnect and share power and data seamlessly.
Which models work with USB-C?
As noted, most manufacturers are trending towards this USB cable type for their devices. Even Apple appears to be interested in it.
Many newer Samsung models now use USB-C cables, including:
Galaxy S8 and newer
Note8 and newer
A10e, A20, and A50
Galaxy Fold phones
The new generation of Samsung Galaxy tablets
Further, all models of Google's Pixel phones also use the USB-C port. According to Google, this allows for faster charging. Motorola, HTC, Huawei, and OnePlus have also joined the USB-C cable bandwagon.
Today, most phones incorporate USB-C cables. If your mobile unit is newer than 2015, chances are it is compatible with the USB-C cable.
Note: It is always a good idea to double-check and be sure exactly what type of charger cable you need for each model.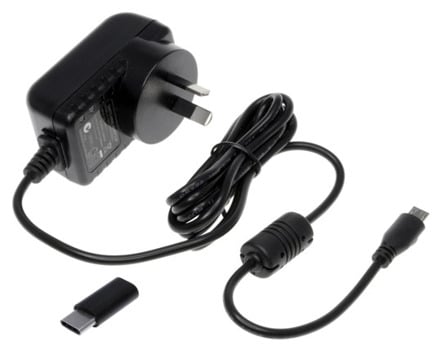 Product Code: MP1050
This Micro USB phone and tablet charger also comes with a USB Type C adapter. Perfect for charging a wide range phones & tablets whether they're old or new.

Product Code: CM4067-1
This USB Type-C to USB A Cable 1.8m meets the USB 2.0 specification. A handy length of cable to keep your device within reach.
Apple's Lightning USB Connector
Known as the lightning connector, Apple has been using this type of USB cable since 2012. This connector is used not only in iPhone models but also in iPads, laptops and other Apple devices.
The Lighting is an 8-pin connector that carries a digital signal, replacing Apple's 30-pin cable. Each pin on the reverse side of the connector is connected to its directly opposite twin on the other side.
Moreover, the Lightning connector is also completely reversible. You can insert the cable any which way, and it will still work. However, keep in mind that it is not compatible with micro-USB devices.
At present, Apple has added fast charging with a 20W USB-C. The Lighting connector remains, but the other end is a USB-C type. This is compatible with iPhone 8 or later and optimal for the iPad Air and iPad pro.
Types of iPhone chargers:
Lighting to USB. A lighting connector that replaced the 30-pin long battery. It is known for its reversible port feature.
Lighting to USB-C. Introduced in 2017, this type of Lighting cable adapts to fast charging.
30-pin to USB. The original iPhone charger that is also ideal for older Apple devices like the iPod touch.
If you are looking for a wall charger to suit your Apple devices, from iPhones to iPads, check out this one!
2.4A Wall Charger with Lightning Cable to suit iPhone, iPad, iPod
No longer available
Product code: JMP3547
This 12W 2.4A mains wall charger is perfect for iPhones, iPads, and iPods. It is licensed under the Apple® MFi program (made for iPad®, iPhone®, iPod®).
The unit is fully compatible with all Apple® devices. The mains wall charger has a single USB output socket. Supplied with a 1m Lightning™ charge and sync lead to connect your device to your home computer.
The Bottom Line
So, which type of USB cable do you need for your mobile phone? The best way to answer this question is always to look at the box that comes with your unit. You may also check with the manufacturer.
If you have purchased a used device, you may not receive the original power adapter and cable. But you can benefit from investing a little for the right charger.
When you know which type of phone charger works for you, you do not have to end up hoarding multiple cable wires. You can also avoid the struggle of missing out on life and save yourself when you are caught up in a bad situation.
© Wiltronics Research Pty Ltd 2022