4-Ch PoE Midspan Injector by Freetronics
ARD4254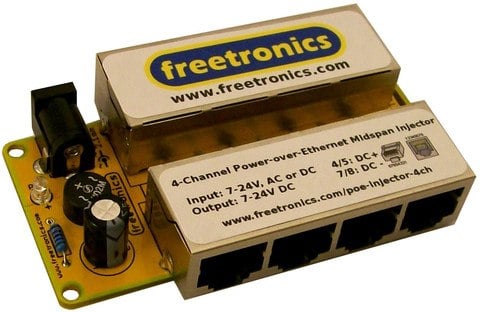 $
26.95
| QTY | Price |
| --- | --- |
| 1 | $26.95 |
| 5 | $24.26 |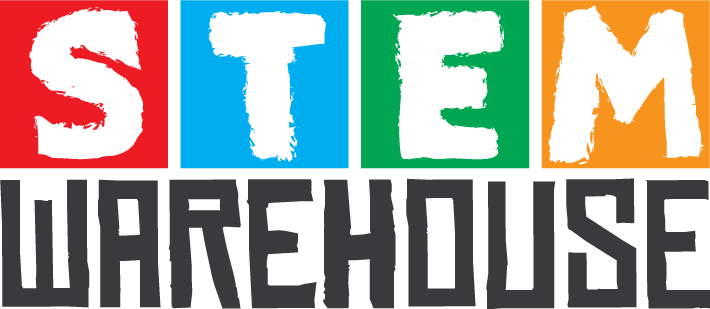 A division of Wiltronics
Description
Power-over-Ethernet uses your LAN to send power via the network cable to whatever device you have connected at the other end, saving you the hassle of plugging the device in to both the network and to power. PoE lets you centralise your power supply.
Home-brew PoE typically involves trimming back part of a LAN cable, separating out the relevant pairs of cable, cutting them, and soldering on a power socket so you can connect a plug-pack. That works fine, but it's ugly, fiddly, and takes time. Our 4-Channel Power-over-Ethernet Midspan Injector is the solution! Just unplug your LAN cables from your switch, plug them into the "device" ports on the injector, run short LAN cables from your switch to the "switch" ports on the injector, and plug in whatever plugpack power supply you have handy. Done! No soldering required.
Note: this module does not provide proper, standards-compliant 802.3af PoE support. But it's a whole lot cheaper, and works with just about any home-brew PoE system.
Works great with Freetronics Ethernet Shield with PoE support: connect a 12V power source and fit the jumpers directly on the shield at the other end, or connect a 16V or 24V power source and combine it with Freetronics Power-over-Ethernet Regulator 14-24V.
Features
4 channels of input/output LAN jacks
4 EtherTen or EtherMega boards can be connected directly and powered by standard network cables on the output side
Commercial Power-over-Ethernet sources are not required2.1mm power jack suits many common plugpack supplies. Same connector as used on Arduino.
Input Voltage 7V to 24V, either ac or dc, any polarity. Bridge rectifier converts any input to a known polarity dc output.
Output voltage is a DC version of whatever is fed into it.
Blue power LED
Mounting holes
Dimensions
Resources
You Might Also Like
All prices are in Australian Dollars and include GST. GST will be removed from your order if you are ordering from outside Australia.
Products may differ from pictured.
All trademarks and trade names are the properties of their respective owners. Wiltronics disclaims any proprietary interest in trademarks and trade names other than its own.
4-Ch PoE Midspan Injector by Freetronics
ARD4254
$
26.95
| QTY | Price |
| --- | --- |
| 1 | $26.95 |
| 5 | $24.26 |