Adventures in Raspberry Pi 3rd Edition (Philbin)
PU4623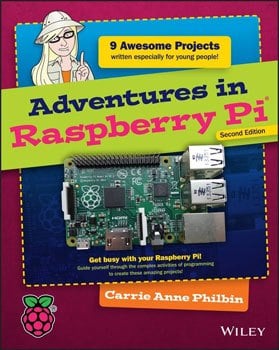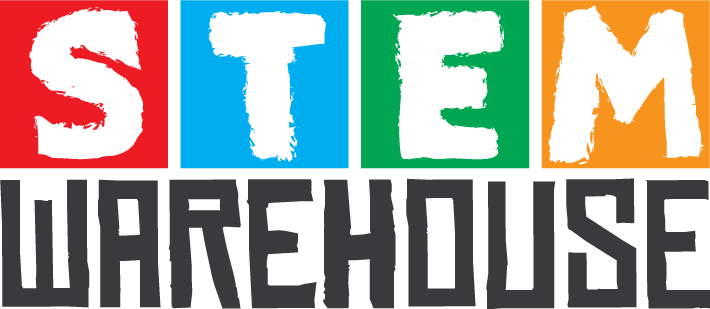 A division of Wiltronics
Description
Start programming quickly with this super-fun guide to Raspberry Pi!
Adventures in Raspberry Pi, 3RD Edition has projects that show you how to set up and start developing on your Raspberry Pi. Updated for the release of the Rev 3 board, this second edition covers all the latest features and tells you everything you need to know.
Written specifically for 11-15 year-olds, this book uses the wildly successful, Raspberry Pi to explain the fundamentals of computing. You'll have a blast learning basic programming and system administration skills, beginning with the very basics of how to plug in the board and turn it on. Each project includes an instructional video so you can jump right in and start going through the lessons on your own. This hands-on book gets you up and running fast, with fun projects that let you explore.
If you want to get started programming today, Adventures in Raspberry Pi is the ultimate hands-on guide.
Carrie Anne Philbin is a Google Certified and Raspberry Pi Certified Computing Teacher. She is also the founder and presenter of the award winning Gurl Geek Diaries (www.geekgurldiaries.co.uk). Currently, Carrie Anne is working with the Raspberry Pi Foundation to improve the teaching of Computing in schools.
Note: Adventures in Raspberry Pi was last updated for the Raspberry Pi 3. Images of the Pi will not match the RPi 4 and the referenced power supply and HDMI cables are no longer compatible. Aside from this the book should be fully suitable for the Raspberry Pi 4.
Features
Learn how to "talk to" your Raspberry Pi
Create games and stories with Scratch
Program with Turtle Graphics and Python
Code music and create a Raspberry Pi jukebox
Specifications
For Ages
11 - 17 years old
Dimensions
Resources
You Might Also Like
All prices are in Australian Dollars and include GST. GST will be removed from your order if you are ordering from outside Australia.
Products may differ from pictured.
All trademarks and trade names are the properties of their respective owners. Wiltronics disclaims any proprietary interest in trademarks and trade names other than its own.
Adventures in Raspberry Pi 3rd Edition (Philbin)
PU4623
$
35.95