Power Automation and Timers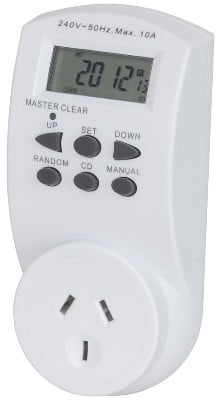 Power automation is used to control power provided to appliances. You can use Power Automations and Timers to schedule when to provide power. Ideal for a range of applications like timing lights to turn on and off in aquariums or to switch off Christmas lights.
Also available are remote controlled mains switches. These are a great solution for hard to reach powerpoints.
Check out our comprehensive range to meet your needs.