FET Microphone Inserts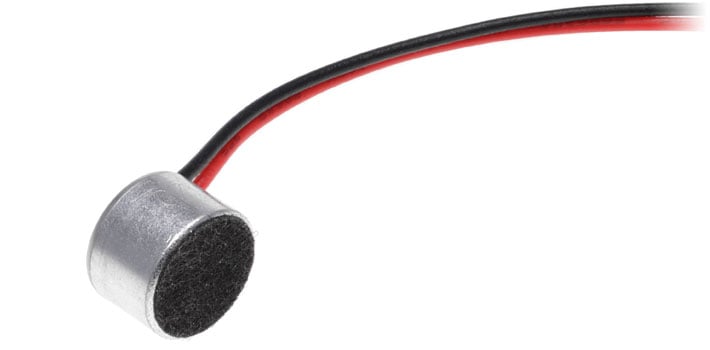 EMC-60A Omni Directional Fet Mic Inserts.
These FET mic inserts are great for hobbyist projects or as a replacement for repair purposes. Measures 10mm in diameter and has -60dBm sensitivity with a frequency response between 50Hz and 13kHz.
Applications include microphones, cassette tape records, sound-controlled toys, intercoms, sound-controlled switches, telephone sets etc.
Sensitivity : -56 ± 3db
Impedance : Low
Frequency : 50Hz – 13K Hz
Voltage : 1.5V – 10V
Current Drain : 400uA Max
S/N Ratio : 40db
Size : 7mm x 9.8mm