Buchner Funnels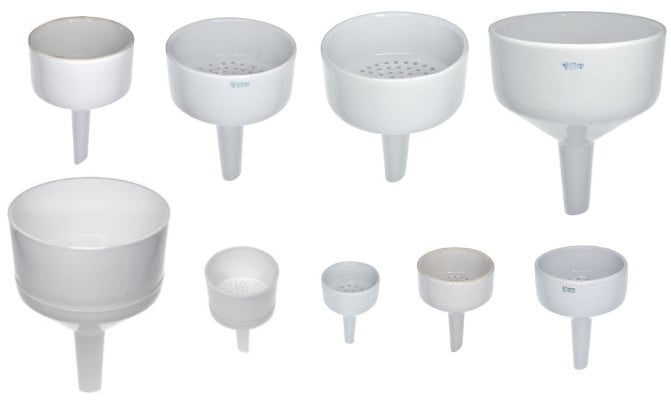 A range of Buchner Funnels for filtration purposes in the lab. Available in both porcelain and 2 piece plastic (polypropylene).
Porcelain funnels come in a range of diameters: 50, 70, 80, 90, 110, 125, and 150mm. They are also acid- and alkali-resistant and fully autoclavable.
Our plastic funnels are robust Polypropylene (PP) and have diameters of 70mm and 130mm.
Low prices, shop now!