What is a Car Dash Camera and Why Do You Need One
June 29, 2022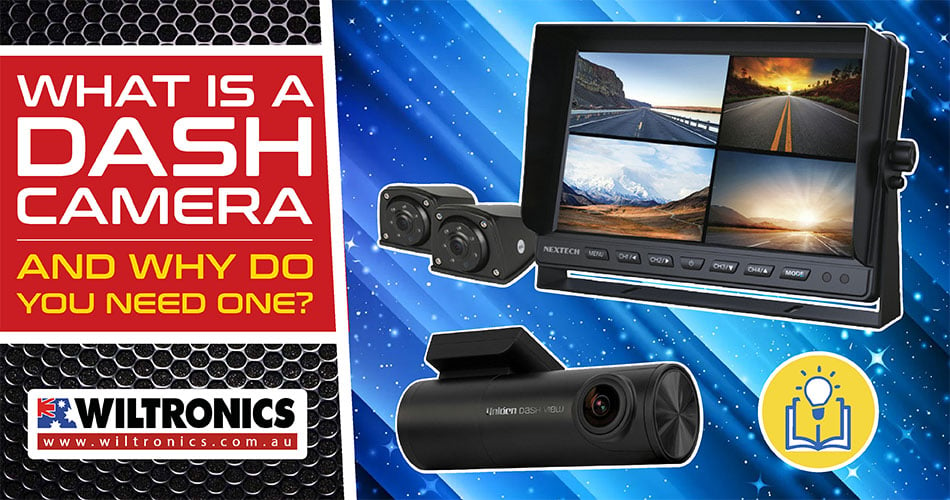 The use of event recorders like a a car dash camera is escalating — and for good reasons. If you are still undecided whether you should get one, hear us out.
You need one or two.
Road accidents can occur anytime; it is the most unwanted thing to happen to road users. The causes can vary, but the effect is often the same: vehicular damage to serious injuries.
But let us suppose you are the driver. Having a dashcam onboard will record all actions around your vehicle while driving.
This reliable device may be small, but it can back you up in any accidents you witness or are involved in. It can be your "silent witness" and supporting evidence at your fingertips.
Learn the basics of event recorders, mainly behind a car dash camera, here to get you informed.
What Is a Car Dash Camera?
A dashcam or a dashboard camera is a small camera device that is usually mounted on the dashboard of a vehicle. It is designed to carefully and accurately record every detail that takes place on the road.
Its basic nature is to act as a silent witness for on-road and off-road incidents. It provides first-hand evidence about what happened and/or who was at fault for the crash.
A car dash camera is meant to be discreet. It should be mounted to a precise location without obstructing your view.
The ideal set-up is on the passenger side of the windshield, behind the rear-view mirror. One also can be coupled with different onboard technologies, such as GPS devices.
These types of event recorders are widely used around the world. They are essential for regular drivers, driving instructors, officers and so on.
Why Do I Need a Dash Camera?
Dashcams are more useful than you think. The upfront cost may seem expensive, but they have proven to help drivers save money in the long run.
For instance, getting footage of hit-and-runs and vehicle accidents. Knowing that you and your means of transport are protected is priceless.
Listed below are some of the notable reasons why you should invest in a car dash camera.
1. It provides you with first-hand evidence in case of a car accident
This is one of the main reasons why most car drivers have dash cams mounted on their vehicles.
A car dash camera will start recording as soon as you start the engine. It provides real-time and efficient proof in case of an accident.
Suppose a car crash took place and your vehicle is involved. You can send the videotape from your dash cam as evidence and prove your innocence.
This is especially helpful if there should be any court trial. The other party will be held responsible and be obliged to shoulder the cost and damage they have caused.
Without video evidence, you might be found guilty and take the blame even when you are the victim.
Overall, a dash camera can be the strongest proof you have for defending yourself in case of such events.
2. Protects your auto insurance premiums
Dash cameras can also help reduce car insurance. For one, in the event of an accident, your dashcam can provide independent evidence. As mentioned in the first point.
This proof can be presented to your insurer and the police to see who was really at fault and what happened. The good thing is even when you are not in your car, and your dashcam can still do its job.
It can record any bumps or damage it might sustain from a third party. This also works even if your car is parked and you are nowhere near it.
3. A perfect solution for undisciplined drivers
Have you ever encountered a bad driver? Not only are these irresponsible drivers annoying on the road. But they also might put the lives of other drivers and innocent passengers at risk.
The best way to help improve this kind of behaviour is to report them. But the thing is, reporting can be daunting as it needs proof.
If you do not have an eyewitness to testify on your behalf, things might go wrong. This is where a car dash camera can be of use and be beneficial.
Your dash cam can step in and provide the ultimate proof against bad drivers. You can also use your event recorder for reporting road rage accidents.
Note: Do not put yourself at risk when trying to gather evidence.
4. High-quality models come with GPS systems and other useful features
Dashboard cameras have evolved over the years. Modern units are now being equipped with GPS systems.
They also come with a plethora of advantageous features that can benefit you on many levels. A GPS serves as a sat-nav system and tracks vehicle speed.
This feature can also help you record your destination onto a log file. That way, you can manage your journey in a fast, efficient, and hassle-free way.
Further, most of these cameras come with audible notifications along with status updates. This can keep you up to date with the recording process while keeping you notified in real-time.
The cameras come with low battery usage, as well. And with the high-tech LCD, you can fully control your trip and your recording experience.
5. You would be amazed at what a dashcam can capture
Never underestimate the power of vehicle event recorders! Dashcams can literally record anything you pass through, including some unexpected phenomena.
A lot of videos have gone viral online showing car accidents and unforgettable road events. Most of them have been 'accidentally' caught on dashcams.
Simply put, a car dash camera can capture the things you least expect. From accidents involving cars to alleged paranormal activity and rare animals crossing the road!
Hopefully, your experience will be more with the latter.
Get Your Car Dash Camera Here!
Equip your car with that extra layer of security while driving with our range of dash cameras. We also offer kit units that come with LED monitors, so make sure to check them while you are here!
Product code: AL9845
This 1080p two-inch car dash camera is simple to install and packed full of features for its size. The integrated 2" LCD provides you with playback and control functionality.
Recording can be triggered manually or by loop recording. It is suitable for use on cars and trucks and plugs into the 12-24VDC cigarette lighter socket.
You get a maximum view of 140°, and it supports microSD cards up to 32GB. Includes suction cup mount, car cigarette lighter charger and USB cable.
Product code: AL3848
This car dash camera with GPS is compact in size but packed with a 1080p Full HD camera! For view/check-up functions, there is a wide 2.7" screen on the back.
The G-sensor locks the recording automatically when a collision or accident is detected. The wide 140° lens provides a large view. Plus, the adjustable suction mounting bracket helps you to monitor fully.
GPS geotagging tracks the speed and location of the vehicle. Wi-Fi access allows for the playback of images or video through the app.
Works in systems of 12-24VDC, so it is also ideal for trucks. Audio microphone/speaker built-in and a rechargeable battery for monitoring while parked.
Product code: JQC3541
A mini HD dome camera with IR is ideal for the front or rear of a vehicle as a reverse camera. Features metal case with IP69 rating allowing for all-weather operation.
Built-in IR LEDs allow a clear image during night operation. The images change to black and white at night automatically.
A 120-degree viewing angle with a 4-way position ensures you get the ideal viewing angle.
Product code: JQV3849
Thanks to its ultra HD camera, this car dash camera captures finer details, such as plate numbers. The supplied rear-facing camera records vision from behind you as you drive.
Plus, when you do reverse parking or back out of your driveway. This doubles the unit as a reverse camera. As for the viewing features, there is a wide 3-inch screen and built-in G-sensor.
Geotagging with GPS tracks the speed and position of the car. It operates on 12-24VDC systems, so it is also suitable for trucks.
Product code: JQV3866
This dual dash cam features forward and rear-facing cameras with 190° wide-angle lenses. They can capture a 360° view of any accidents that might occur within or outside your car.
Records video with audio on a microSD card (available separately) in 1080p. You can then play back recordings on the built-in 1.5″ colour monitor or on your screen to see what happened.
The rechargeable Li-ion battery allows continuous recording even when the power is off.
Product code: JQV600
This Uniden iGO car dash camera records a 4K video (2160p) as you drive. Along with audio and the speed and location from the built-in GPS.
An ultra-wide 150° lens captures a wide field of view. The footage is clear and sharp, thanks to the Wide Dynamic Range (WDR).
Examine footage on the built-in 2.4-inch colour screen, on your Windows PC, a HDTV or monitor via HDMI. You can also directly transfer it to your smartphone via Wi-Fi using the free Uniden iGo app.
For more, check out our range of Dash Cameras here.
Car Dash Camera: The Bottom Line
Dash cameras have been an everyday companion for many motorists. For every driver, event recorders add an extra layer of security and assurance.
One car dash camera alone can help enhance their safety while driving or not. For one, it acts as a witness in case of any road accidents or car theft.
The video footage can be used as proof to support eliminating hoon drivers in your community. Other than safety purposes, some models provide GPS location tracking and vehicle speed.
This is how beneficial and vital car dash camera footage can be. And considering what it can do, it truly makes a great investment!
This article was originally published in July 2021 and has been updated.
© Wiltronics Research Pty Ltd 2022