ELEVEN by Freetronics
ARD4210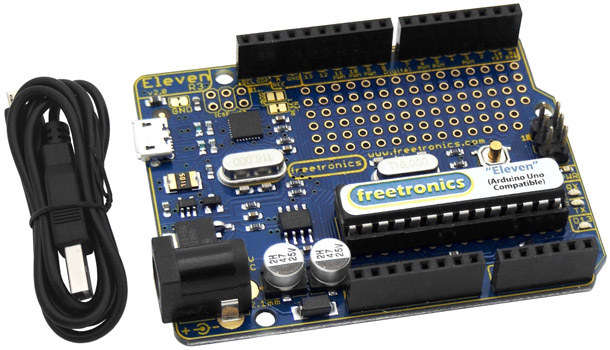 $
39.95
| QTY | Price |
| --- | --- |
| 1 | $39.95 |
| 5 | $38.50 |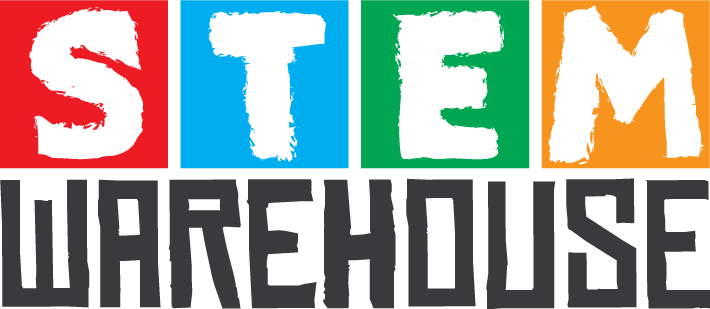 A division of Wiltronics
Description
The Eleven is just like an Arduino Uno - but better!
It is based on the existing Arduino Uno but with improvements and updates for ease of use, cost and getting started.
It's 100% Arduino compatible. Also included in the package are a USB cable, and our Getting Started guide sheet.
Improvements to the original Arduino UNO:
Prototyping area
For those projects that don't need the extra space. Perfect for quick IC projects, it takes up a quarter of the boards size and even contains extra power pads underneath.
LED's visible on the edge
Wondered what your Arduino was doing? We've carefully placed a nice blue Power LED, plus colour coded RX, TX and D13 LEDs on the right edge of the board so you can see what's going on.
Dual Crystals
We've provided proper crystals for both the primary MCU and the communications MCU, rather than using a ceramic resonator.
Mini-USB Connector
No more short circuits of the large USB connector against your shields. Our standard Mini-USB connector is firmly mounted and we've included a cable too.
Overlay guide where you need it
When you're soldering your project, it's good to know what you're connecting to! All of our boards and shields have a thorough pin out and guide printed on the bottom as well as the top, so when you're soldering underneath there's no need to flip the board over constantly.
Top spec MCU
Every Eleven has the top specification ATmega328P Microcontroller.
D13 pin works for everything
The digital I/O pin 13 functionality has been fixed, the D13 indicator LED no longer loads up this pin when you use it as an input.
Mounting holes and power jack
We've included a fourth mounting hole in the bottom left, there's no more wobbly board troubles if you're fitting it to a case.
Helpful markings for the Power Jack size, polarity and voltage are right there on the board when you need them. Auto-power switching and self-resetting fuse protection are standard.
It's all in the same place
The power jack, headers and ICSP are all in exactly the same location as Arduino standard boards. The Eleven is perfectly compatible with all Arduino shields, projects and sketches.
Specifications
MCU Type
Atmel ATMega328P
Input Voltage
7-12V DC Recommended
Input Voltage
6-20V DC Maximum
Digital I/O Pins
14 (6 provide PWM output)
Analog Input Pins
6 (analog input pins also support digital I/O, giving 20 digital I/O total if required)
Analog Resolution
10 bits, 0-1023 at 5V AREF is approx. 0.00488V; 4.88mV per step
Current Per I/O Pin
40 mA maximum
Total Current For All I/O Pins
200mA maximum
Current For 3.3V Output
50mA maximum
Flash Memory
32 KB Flash Memory, of which less than 1 KB is used by bootloader
SRAM, EEPROM
2 KB SRAM, 1 KB EEPROM
Serial
1 x hardware USART, SPI (Serial Peripheral Interface), I2C
Other
Integrated USB programming and communication port. Many other one-wire, multi-wire, LCD and expansion devices supported by free code and libraries
Resources
You Might Also Like
All prices are in Australian Dollars and include GST. GST will be removed from your order if you are ordering from outside Australia.
Products may differ from pictured.
All trademarks and trade names are the properties of their respective owners. Wiltronics disclaims any proprietary interest in trademarks and trade names other than its own.
ELEVEN by Freetronics
ARD4210
$
39.95
| QTY | Price |
| --- | --- |
| 1 | $39.95 |
| 5 | $38.50 |