Adafruit Triple-Axis Accelerometer ±2/4/8g @ 14-bit MMA8451
ARD3-2019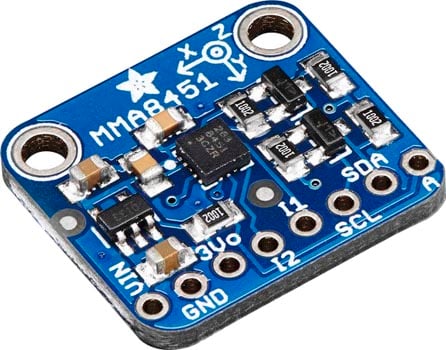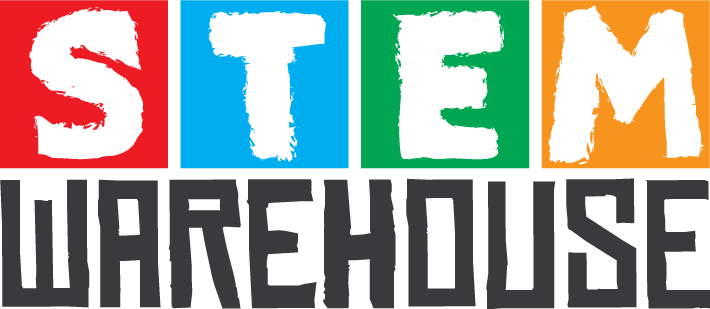 A division of Wiltronics
Description
So many accelerometers and so little time! We've expanded our accelerometer selection even more with this high-precision and inexpensive MMA8451 Triple-Axis Accelerometer w/ 14-bit ADC. You can detect motion, tilt and basic orientation with a digital accelerometer - and the MMA8451 is a great accelerometer to start with. It has a wide usage range, from +-2g up to +-8g yet is easy to use with Arduino or another microcontroller
The MMA8451 is a miniature little accelerometer from Freescale, who are (by this point) masters at the accelerometer-design game. It's designed for use in phones, tablets, smart watches, and more, but works just as well in your Arduino project. Of the MMA8451/MMA8452/MMA8453 family, the MMA8451 is the most precise with a built in 14-bit ADC. The accelerometer also has built in tilt/orientation detection so it can tell you whether your project is being held in landscape or portrait mode, and whether it is tilted forward or back
This sensor communicates over I2C so you can share it with a bunch of other sensors on the same two I2C pins. There's an address selection pin so you can have accelerometers share an I2C bus. Please note this chip requires repeated-start I2C support (in case you are looking to port this to another processor)
To get you going fast, we spun up a breakout board for this little guy. Since it's a 3V sensor, we add a low-dropout 3.3V regulator and level shifting circuitry on board. That means its perfectly safe for use with 3V or 5V power and logic. It's fully assembled and tested.  Comes with 8-pin 0.1" standard header in case you want to use it with a breadboard or perfboard.  Two 2.5mm (0.1") mounting holes for easy attachment.
Features
Uses I2C repeated-start, address is selectable to either 0x1C or 0x1D
Dimensions
You Might Also Like
All prices are in Australian Dollars and include GST. GST will be removed from your order if you are ordering from outside Australia.
Products may differ from pictured.
All trademarks and trade names are the properties of their respective owners. Wiltronics disclaims any proprietary interest in trademarks and trade names other than its own.
Adafruit Triple-Axis Accelerometer ±2/4/8g @ 14-bit MMA8451
ARD3-2019
$
14.95