Raspberry Pi Desktop Computer Kit
RPi3030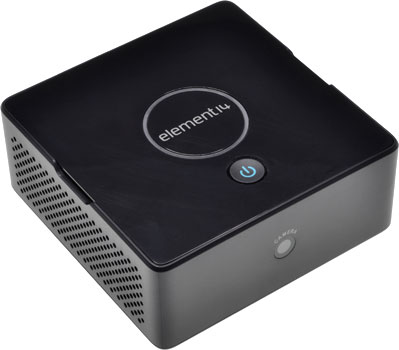 Description
The Pi Desktop is a desktop computer kit based on Raspberry Pi 2 & 3. It includes a case and an expansion board that can turn a Raspberry Pi into a real desktop PC. It provides an intelligent and safe power controller, a real-time clock, and a high capacity Solid State Drive (SSD) expansion card for additional storage.
Requires:
Raspberry Pi 3 or 2
Pre-programmed Micro SD Card
Power Supply (5V @ 2.5A)
HDMI Monitor
HDMI Cable
USB Keyboard & Mouse
Optional:
Camera Module
mSATA SSD, max. up to 1 TB or USB Flash Drive
Features
Intelligent On/Off power switch
mSATA SSD socket for up to 1TB on-board storage
Integrated RTC (Real Time Clock)
Includes case and heat sink
Specifications
Operating Temperature (C°)
0–50
Storage Temperature (C°)
-40–80
Start-up process (Max.) (mA)
1100
Included
1 X Add-on Board
1 X Heat Sink
1 X USB Adapter (Micro-Type A)
4 X Long Spacer
4 X Short Standoff
2 X Screws
1 X Enclosure (Base and Lid)
1 X CR2032 Button Cell
Dimensions
Add-on Board Height (mm)
1.4
Add-on Board Length (mm)
87
Add-on Board Width (mm)
56
Resources
You Might Also Like
All prices are in Australian Dollars and include GST. GST will be removed from your order if you are ordering from outside Australia.
Products may differ from pictured.
All trademarks and trade names are the properties of their respective owners. Wiltronics disclaims any proprietary interest in trademarks and trade names other than its own.
Raspberry Pi Desktop Computer Kit
RPi3030
$
71.95