Coding Innov8ion, it's a Snap! eBook Educational Site License (1 Year)
PU1205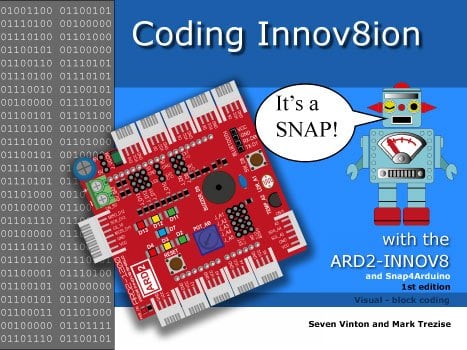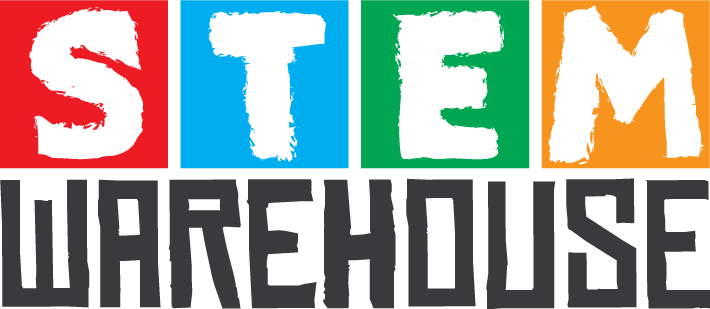 A division of Wiltronics
Description
Make learning to program a micro-controller easy with Coding Innov8ion, it's a Snap! This eBook provides 10 lessons using Snap4Arduino* designed to introduce learners to micro-controller programming with the ARD2-INNOV8, a shield which sits on top of Arduino Uno micro-controller (ARD2-INNOV8 kit sold separately). The ARD2-INNOV8 kit removes the risk of incorrectly placed components and messy wires, so the learner can focus on programming concepts and algorithms.
This book uses Snap4Arduino*, a visual block programming environment that allows for the use of drag-and-drop code blocks to create programs. This makes it a great starting point for Arduino programming beginners and younger learners.
Note: The product is a .pdf download, suitable for printing and ideally viewed on larger screens.
Note: This purchase is for a yearly auto-renewal subscription. Payments through PayPal will be auto renewed a year after the initial purchase unless cancelled by the customer. Customers will be notified prior to the renewal occurring. For all other payments methods a new order will be created the day before the payment is due that will allow the customer to renew their license, which can be found on the My Account -> Orders page when logged in to the site. Click the Pay button and complete the payment to renew the license.
A purchase is for a single site license for an educational institution, for the use of staff and students. The book must not be distributed to persons outside the purchasing institution. See further information in our terms and conditions. The purchaser will be provided with a download link once the payment has been approved. The link will be available for the length of time the subscription is active for a maximum of 20 downloads. Please distribute copies of the initial download rather than sharing the link with staff and students. Customers will be notified of any updates to the content while the subscription is still active, so the purchaser can download the latest version.
If you would like to purchase licenses for multiple institutions, please complete each one as a separate order.
*Snap4Arduino is an open source software development, a modification of Snap! See: www.snap4arduino.org.
Specifications
Resources
You Might Also Like
Made an Arduino project you're proud of? Post a photo or video to our ARD2 Arduino Facebook Page to share your project with other Arduino creators! Or just like the page to join the ARD2 community.
All prices are in Australian Dollars and include GST. GST will be removed from your order if you are ordering from outside Australia.
Products may differ from pictured.
All trademarks and trade names are the properties of their respective owners. Wiltronics disclaims any proprietary interest in trademarks and trade names other than its own.
Coding Innov8ion, it's a Snap! eBook Educational Site License (1 Year)
PU1205
$
120.00