Walkie Talkies - UHF Radios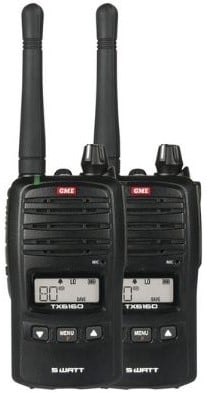 These UHF Walkie-Talkies use frequencies ranging from 400 to 512 Megahertz (MHz). Most two-way radio users prefer UHF radios because the waves are shorter and can get around or penetrate areas of interference, such as those found in buildings, heavily forested or mountainous terrain areas, and urban outdoor settings.
When you shop with us, you'll find a great selection of Walkie Talkies – UHF Radios. Check out our comprehensive list to meet your needs.